CSI Fine Arts Atrium
The Atrium offers a welcoming environment for any production or event hosted in the CSI Fine Arts Center.
The 30-feet tall, open and spacious CSI Fine Arts Atrium is the perfect location for receptions, dinners, exhibitions. 
The Atrium lends exceptional ambiance to any event with its decorative pendant lighting, designer furnishings, and a staircase leading to a mural of the Snake River Canyon. A bank of windows on the eastern wall overlooks a beautifully-landscaped courtyard and some of Twin Falls' most recognizable public art.
Rent the Atrium
Atrium Layout
The Atrium can accommodate formal sit-down dinners for up to 230 people, 350 patrons for reception-type events, or approximately 20 exhibitor booths. The Atrium also has Wi-Fi capabilities.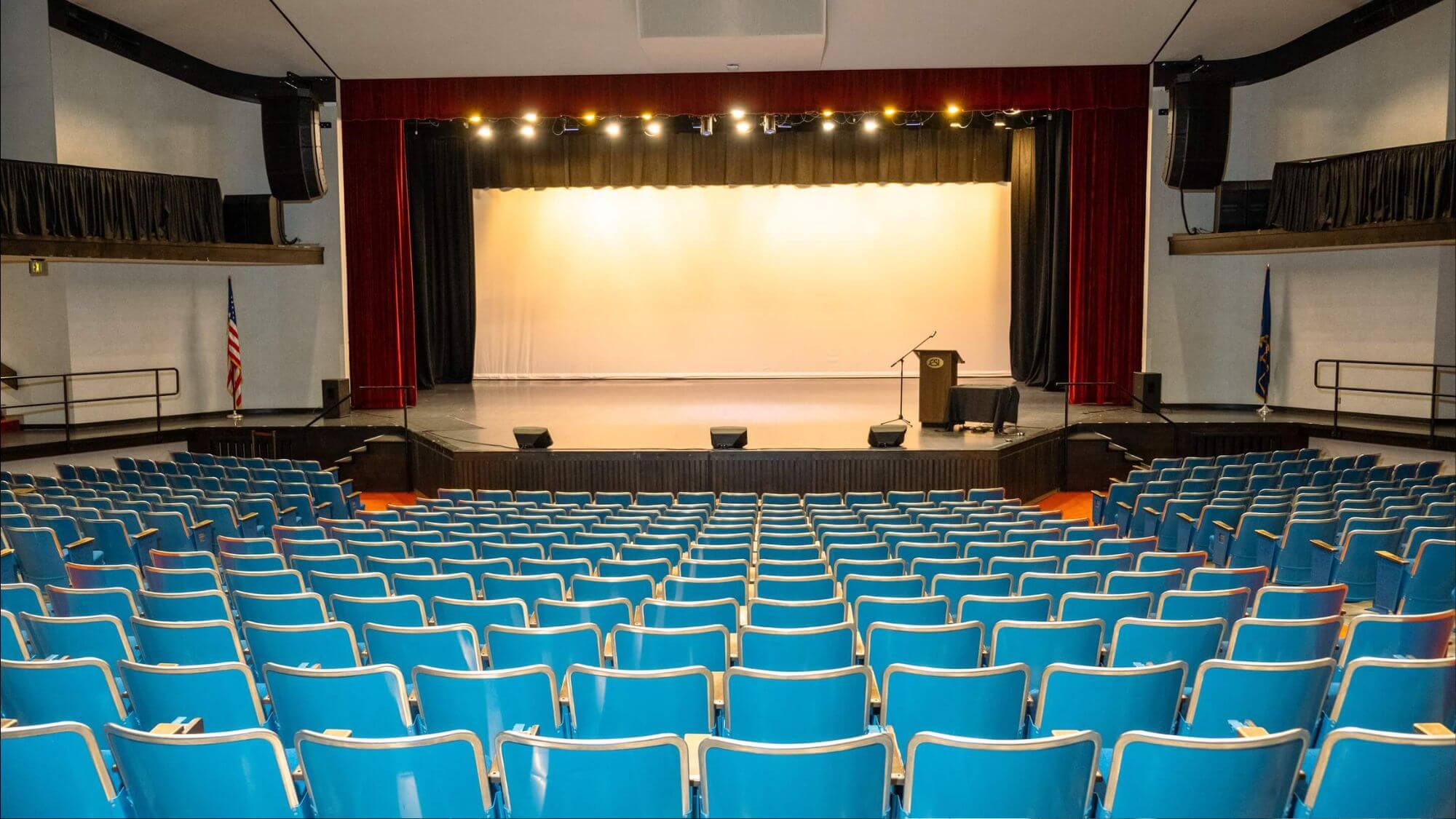 Fine Arts Venue Rental
Rent a venue for your next event in Twin Falls