CSI Fine Arts Theatre
Ideal for theatrical performances, films, or speakers.
The beautiful 320-seat CSI Fine Arts Theater, the home of the CSI Theatre Department, is ideal for intimate performances, films, or speakers.
The Fine Arts Theatre really does have it all, with attributes such as a proscenium-thrust stage with orchestra pit, state-of-the-art digital sound system, a complete 40+ line fly system, lushly-appointed balcony seating, a stage-monitoring system, and a fully-equipped scene shop adjacent to the performance space.
The CSI Fine Arts Theatre also houses a fully-equipped 30x30 green room with male- and female makeup areas, showers, private bathrooms, lockers, washer and dryer, and kitchennette.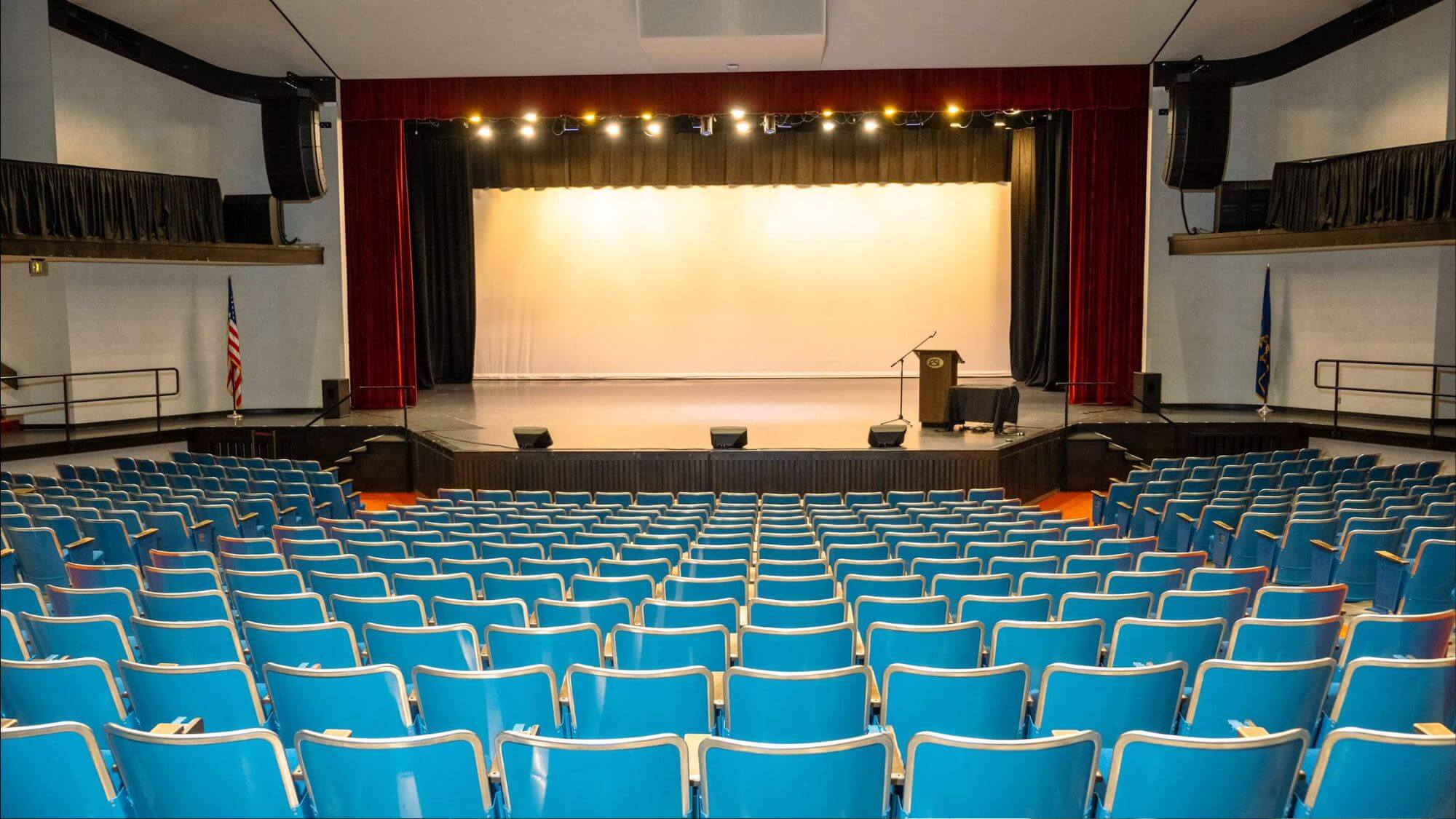 Fine Arts Venue Rental
Rent a venue for your next event in Twin Falls